We are very excited to share you with the launch of our latest design.
Now, you can enjoy an enhanced color gradation in your creation with Morfone markers.
>>> Morfone Acrylic Markers 20 Colors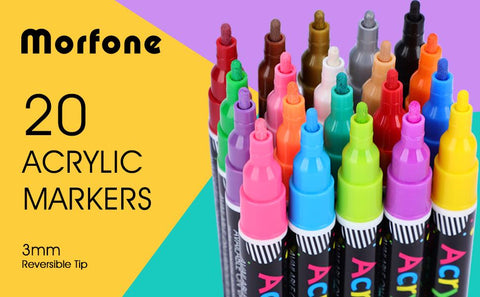 The new set of acrylic pens provide more bright colors, bringing a sense of life to each painting. Make your art projects look more professional. Paint flow is even, doesn't run, and a snap to use.

Use them to paint on shells, rocks, shrink plastic, and glass bottles! Make creating fun for kids and adults with these acrylic markers.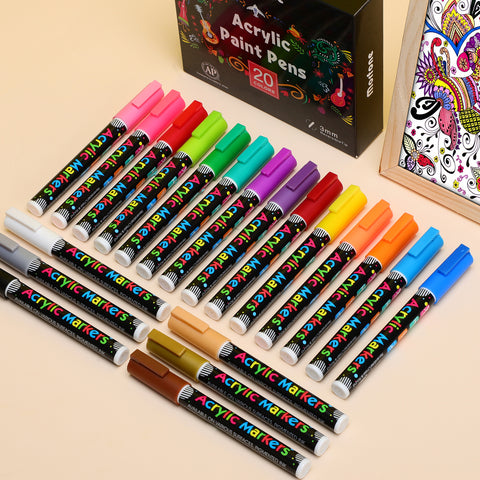 >>> Morfone Chalk Markers 20 Colors 
In daily life, have fun with kids doing drawing & coloring your window/glass door with Morfone colored liquid chalk markers. This set comes with a nice selection of colors. Vivid colors really pop out and enhance your drawing. They make all your signs look innovative and delightful. In addition, they're easy to control and clean, perfect for both children and adults.

32 chalk labels that will help you organize your pantry or kitchen. You can also use them to write your grocery list and reminders on the fridge.